PART 2: GIVE ME THE PERFECT JOB
Once we're past the cover (See PART 1: I'M A COVER GIRL) we get to meet the protagonist or The Main Character. I'm not fussy about the gender or age or even species of the Main Character, but I do want to know how they occupy their time, professionally or otherwise. If your Main Character performs one of these jobs, I'm much more likely to be interested in reading your book:
DETECTIVE
Yes, give me a good sleuth, professional or amateur, and I'll give them a chance to dazzle me with their crime-solving abilities. But I'll be sleuthing too, so don't make them either too stupid or impossibly smart. Ideally, they should solve the mystery about half a page after I do. And please make your detective an individual rather than a copy of a hundred others. No more hard-bitten, hard-drinking, overweight, divorced middle-aged men, please. Please. Instead, give me an old lady in a care home, a child genius, a sentient spaceship. Here are two very different detectives that made me read every one of their cases:
HERCULE POIROT (from numerous novels and short stories by the inimitable Agatha Christie)
Well, naturally, mon ami. Poirot is quirky, sometimes absurd, but brilliant without cheating. His inspired guesses always have logic behind them.
EVE DALLAS (from the In Death series by J D Robb)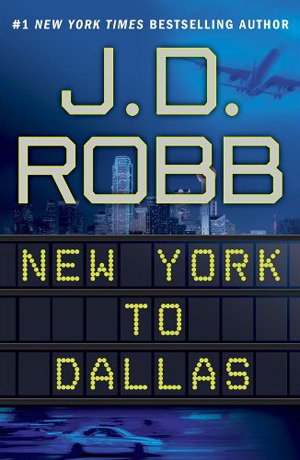 Nora Roberts, writing as JD Robb, has given us 48 novels about her futuristic cop, Eve Dallas, with more to come. These novels are police procedurals with lots of extras. Dallas not only solves the crimes and gives justice to the victims and their loved ones, her personal arc through this series is wonderful to see. Dallas is hard-bitten, yes, but she's gradually learning about life and especially about relationships from a cast of other wonderful characters.
LIBRARIAN
I know I'm not alone here, fellow readers. It's true that I have read some terrible books featuring librarians, but does that deter me? Not a bit. Show me a librarian and I'll show you someone I'll be willing to follow through any kind of genre. Two examples that are not terrible books at all:
ISAAC VAINIO (from Libriomancer by Jim C. Hines)
Isaac is a librarian who learns that he is a Libriomancer, someone with the ability to reach into books and draw things out of them. I borrowed this from my own library purely because the blurb said he was a librarian with magical powers. I was delighted by how good it was. Funny, exciting, with loads of literary references and surprising depth at times. I love Isaac and I'll be reading the sequel to find out what happens to him next.
JESS BRIGHTWELL (from The Great Library series by Rachel Caine)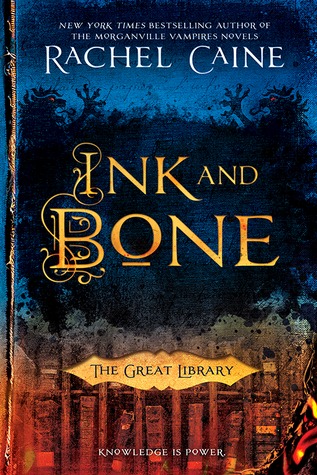 This book had me reaching for it immediately. Gorgeous cover, with books on it, and a setting in a fantasy world where the Great Library of Alexandria is the most powerful organisation in existence. Even better, the main character is training to be a Librarian, a job that is highly competitive, full of intrigue and often deadly. I don't read much YA, but this was so enjoyable I bought the next one in the series as soon as I finished.
WRITER
Again, probably not a surprise. As a reader and a writer, I find other writers, real or fictional, quite fascinating. If your main character is a writer, I'm interested to read their story. Two fictional writers who grabbed my attention and held it to the end of the story:
WILLIAM DE WORDE (from The Truth by Terry Pratchett)
This is possibly my favourite Discworld novel and it's all because of William, the Discworld's first investigative journalist. Even if it is by accident. Pratchett is at his best here, shining a light on all kinds of blights on our society while making us laugh with delight at the sheer energy and fun he brings to the task. I dare you not to cheer William on as his career progresses from reporting on humorously-shaped vegetables and sewing club meetings to uncovering a plot to overthrow the Patrician of Ankh-Morpork.
MARGARET LEA and VIDA WINTER (from The Thirteenth Tale by Diane Setterfield)
Two writers for the price of one! Mysterious author Vida Winter invites biographer Margaret Lea to write the true story of Vida's life for the first time. I was first attracted to this by the books on the cover, slightly put off by the description of it as a gothic family saga, and finally convinced to try it when the blurb assured me it was about two writers and the nature of storytelling. It is, and it isn't, but it's masterfully told and I loved it. But I would never had read it if the protagonist had been, say, Vida's doctor rather than her biographer.
GARDENER
I love reading about gardeners, garden designers and plantspeople of all kinds. Sadly, many fictional gardeners seem to exist in the worlds of Romance or Cozy Crime, not my favourite genres. Mind you, gardening detectives are great if the books are also well-plotted and well-written. Many years ago, I was very keen to read The Constant Gardener by John le Carre, only to be disappointed at the lack of gardening in this spy thriller. A wonderful novel, but with too little weeding and mulching for my liking. On the other hand, these two gardeners really grew on me:
MARY LENNOX (from The Secret Garden by Frances Hodgson Burnett)
It's not a perfect book, but I love it anyway. The descriptions of the neglected garden being brought back to health and beauty by Mary and Colin are magical, and I treasure the mental image of the old gardener and the robin who is his constant companion as he digs.
LAWRENCE KINGSTON (from The English Garden Mysteries by Anthony Eglin)
Retired professor of botany Lawrence Kingston is the amateur detective in a series of novels by Anthony Eglin, all revolving around plants and gardens. The Lost Gardens is my favourite but they all satisfy that gardening itch while being pretty solid detective stories, too.
Are there particular occupations that draw you to a novel? Add a comment below. And if anyone knows of a sci-fi novel with a gardening protagonist, I'd love to know about it.